If there is a specific holster shown below that you want in a different color (other than what's shown), don't hesitate to send us an email so we can go over the custom order process.

Most holsters are in stock and ready to ship. However, some may need up to 7 business days to make.
If your order doesn't ship within 2 business days, we are in the process of making it and it will ship as soon as it's done.
Bond Arms 2.5" to 3.5" Derringers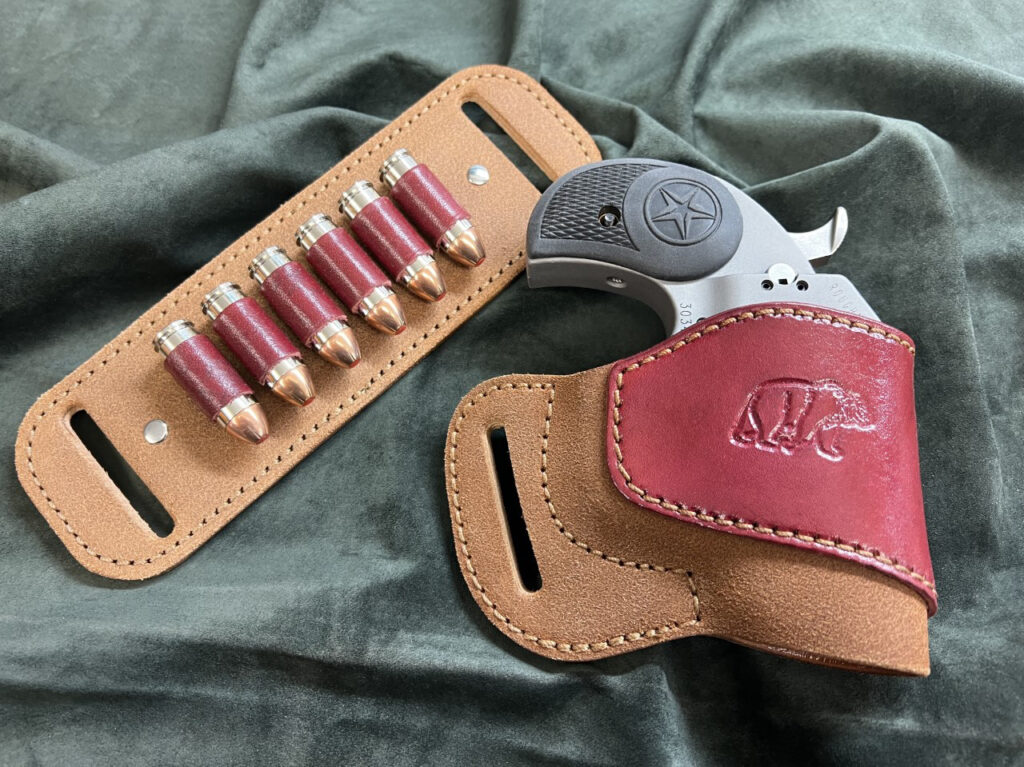 Avenger Holster Set for the Bond Arms Grizzly
"Rough Out" Avenger style holster and ammo holster for the Bond Arms "Grizzly" (or any of their other Bond Arms 3″ derringers).
These holsters are made of 7-8 ounce top grain Hermann Oak leather, rough side out.
The color is an exact match for Bond Arms' new "Grizzly" clip-type holster (we should know since we make the new Grizzly holsters for Bond Arms themselves).
Ammo holster is also "rough out" on the face side, smooth side out on the back. It's designed to fit the .45 Long Colt/acp. and .410 shotgun shells.
All of our holsters are glue, stitch and rivet construction and are all hand-made.
Most of our other holsters are shipped via USPS. However, since this is sold as a set and requires a box, we ship these via UPS.
$100.00 + $10.00 Shipping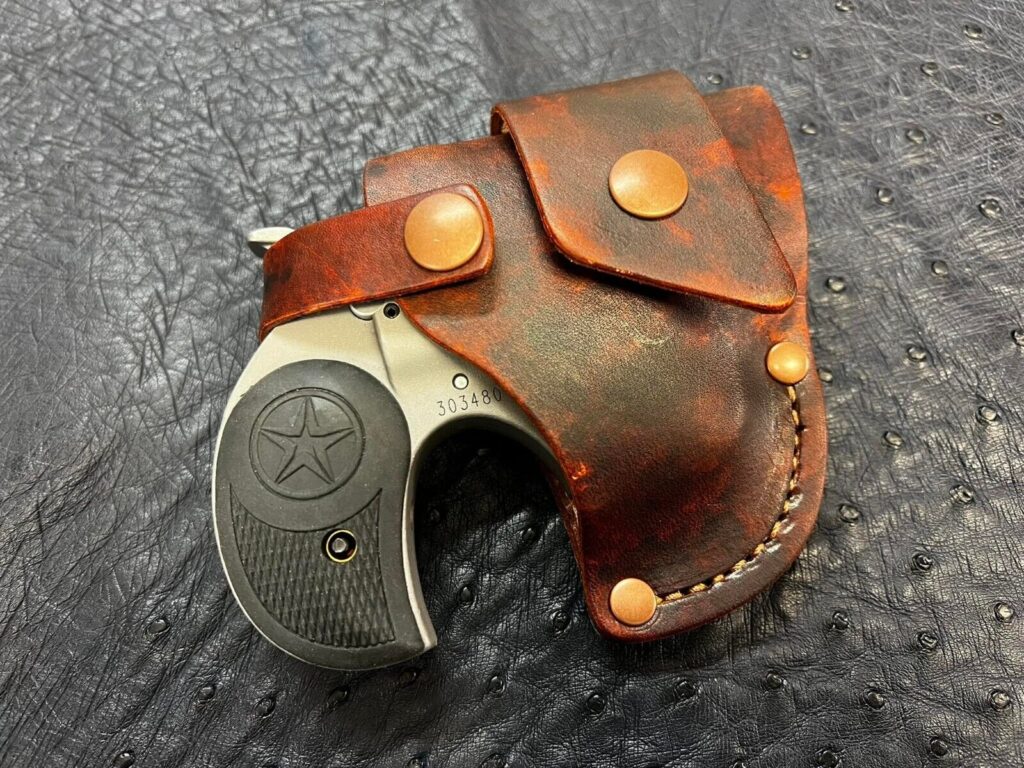 Bond Arms Rustic Brown Crossdraw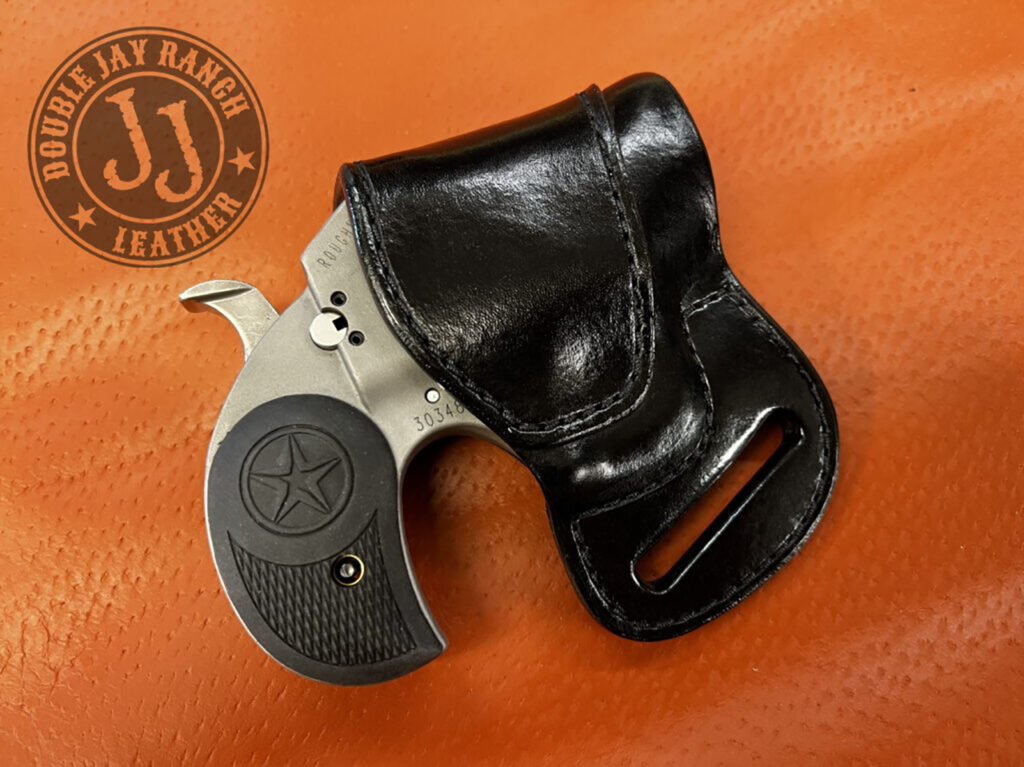 2.5" Bond Arms Avenger (Black)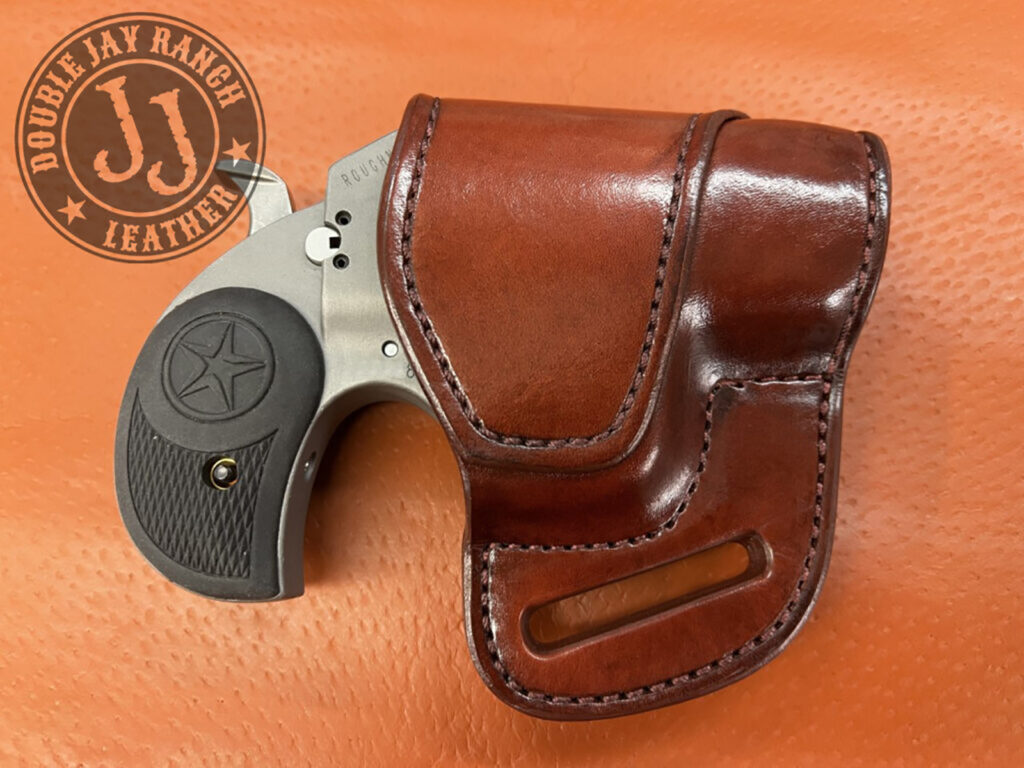 3" Bond Arms Avenger (Brown)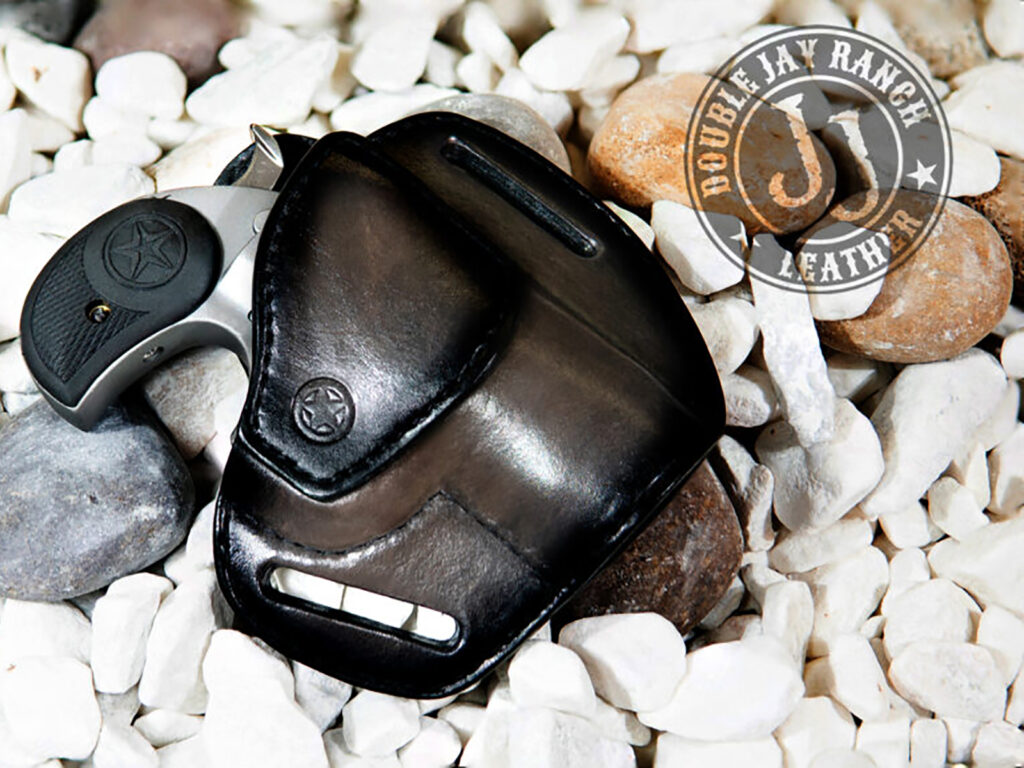 2.5-3" Bond Arms Pancake (Black)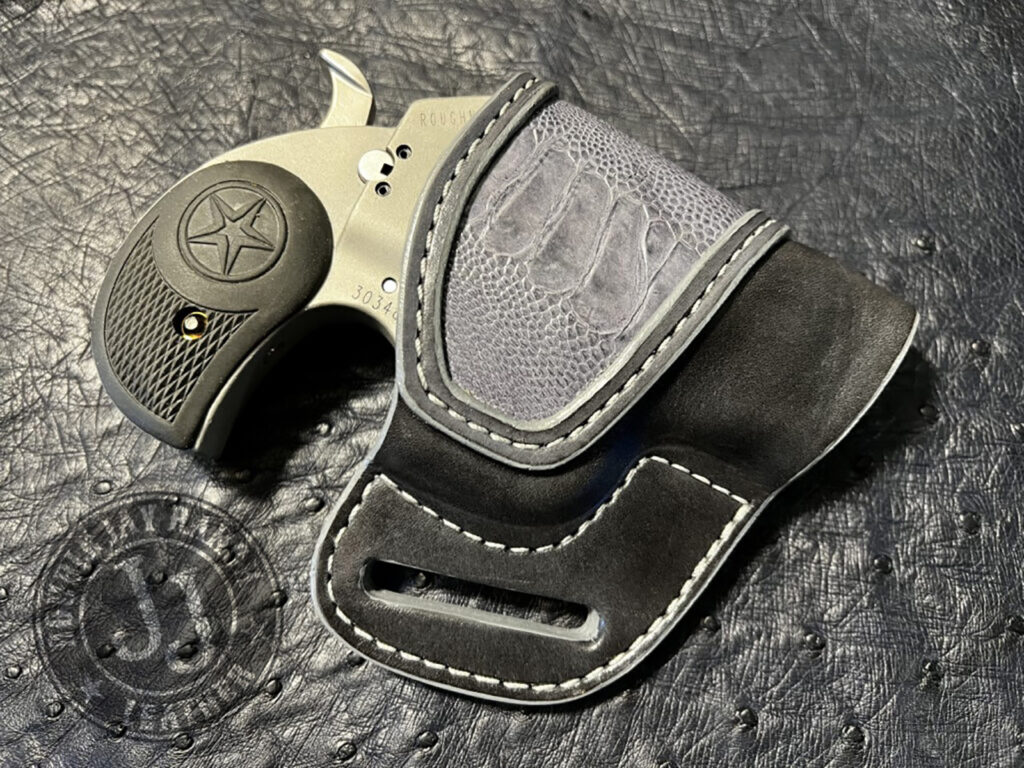 2.5-3" Bond Arms Avenger (Ostrich)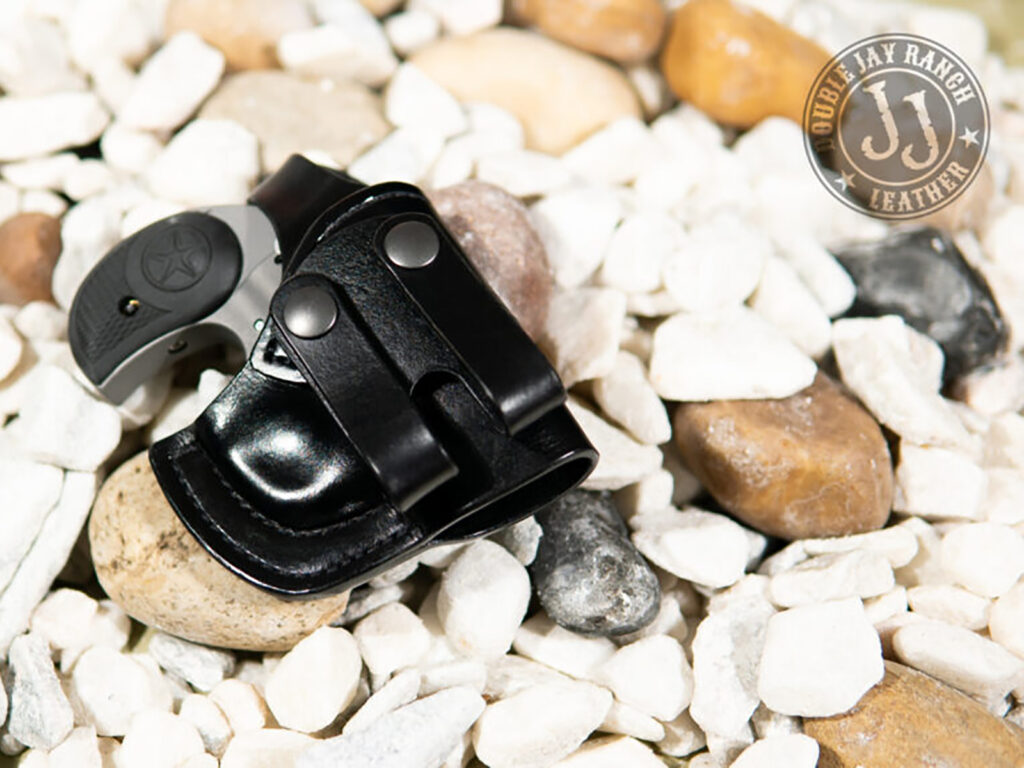 2.5" Bond Arms IWB in Black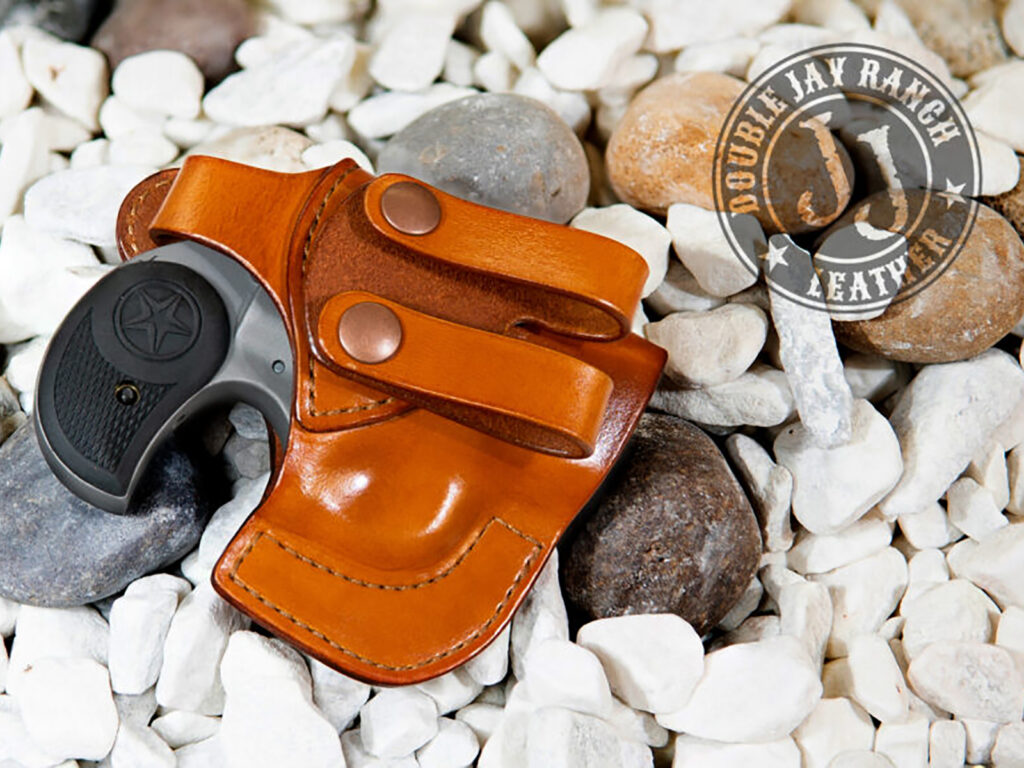 2.5" Bond Arms IWB in Tan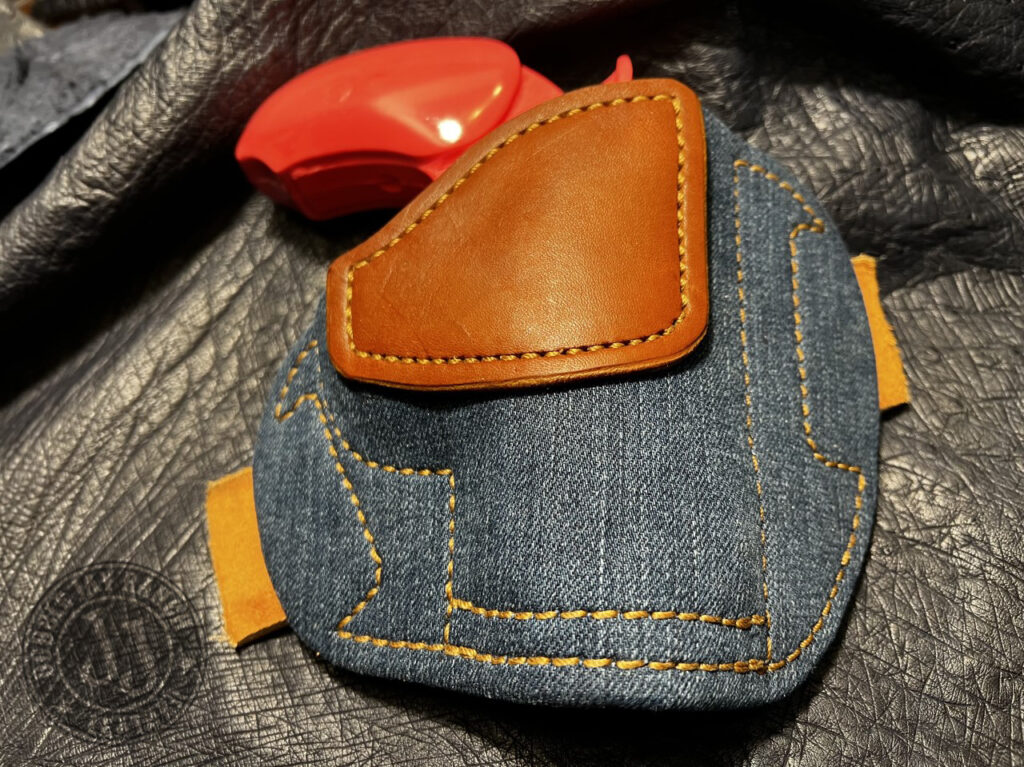 2.5-3.5" Bond Arms Jeans Pancake
Bond Arms Stinger Derringers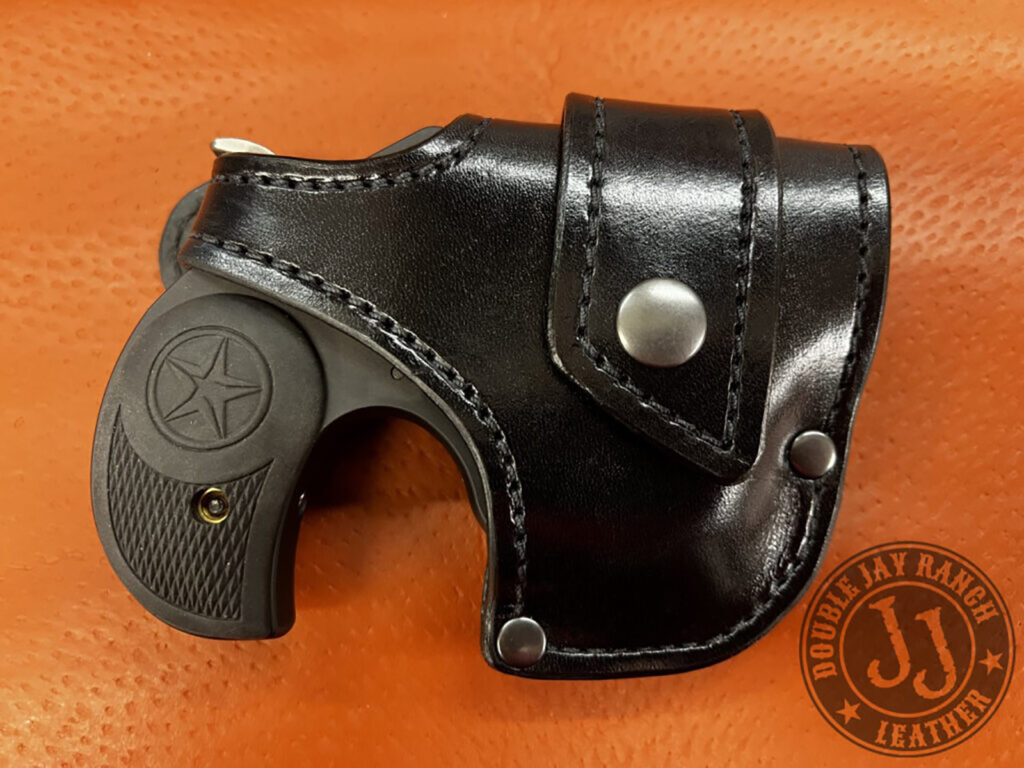 Bond Arms Stinger Crossdraw