Specializing in Niche Holsters for Niche Guns
There are quite a few guns that have "cult-like" followings. That's a really cool thing! Unfortunately, though, buying good, quality holsters for some of these guns is next to impossible. That's where we come in.

We got our start after buying an NAA .22 LR and wanted to buy a good holster for it. There was one retailer on eBay selling the type of holster we wanted. But, the quality was sub-par at best, the color choices were terrible, and the design needed improvement. What could we do?

We went down to the local Tandy Leather and bought all of the supplies we needed to make a DECENT holster for that gun. We made several prototypes. And finally, settled on a really good design. With so much leather left over, what were we to do with it? Well, make more holsters, of course! We figured, if we liked them, others would too. And they did!  

We have since expanded our lineup to include several varieties of holsters for both the NAA revolvers, the Bond Arms pistols (another great example of a "niche" gun with a small, but loyal following), cowboy holsters for single action revolvers, and even the incredibly large Smith and Wesson 500 Magnum!

We are ever-expanding our lineup as well. So, we encourage you to browse our products. We may very well have just the holster you're looking for!
Double Jay Ranch Leather
Proudly Made in the U.S.A.
Located about 15 miles outside of New Orleans, Louisiana.
All of our leathers are sourced from tanneries in the United States as well.
Quality craftsmanship and first-rate materials go into each and every holster we make.
We Only Use the Finest Leathers Available.
Read What Our Customers Say About Us!
With thousands of sales under our belt (and on yours), we get LOTS of feedback from our customers.
Read what they have to say about their holster purchase.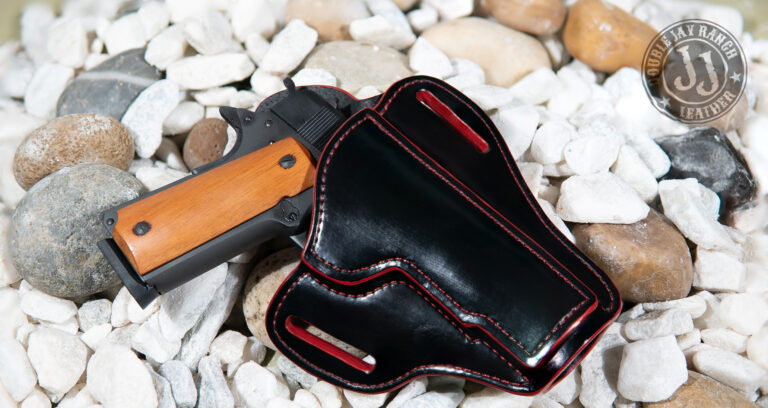 While we do design and build every holster we sell, we specialize in making them uniquely yours by offering customizing options.

Contact us to get a quote on a fully customized holster!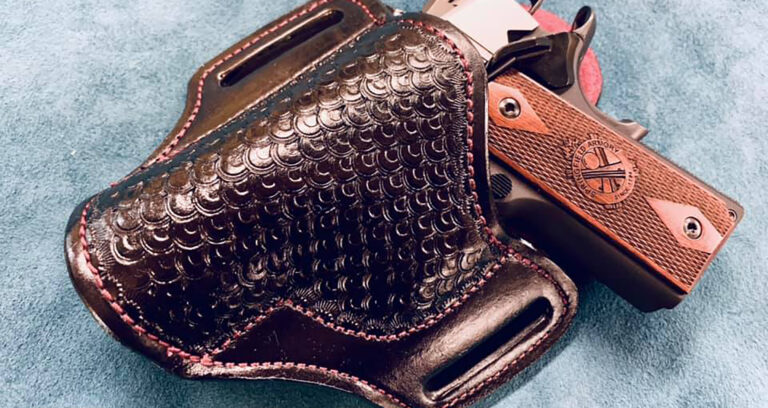 Follow Us on Social Media
Follow us on Facebook, YouTube and Instagram.

You can keep up to date on all of our latest creations, sales, and custom holsters on any of these platforms! 
For YouTube, we go by "Billiards of New Orleans". However, we do occasionally upload "how-to" leather videos!

Hope to see you there soon.