1500 Edwards Ave., Suite H, Harahan, LA 70123
Private Label Leather Holsters
At Double Jay Ranch Leather, we are dedicated to making the finest leather holsters available. We will work with your company to design specific holsters that fit your particular clientelle, build those holsters, and label them with your company's logo. Your own line of holsters is just a click away!
Just a few of the holsters we are currently making for our customers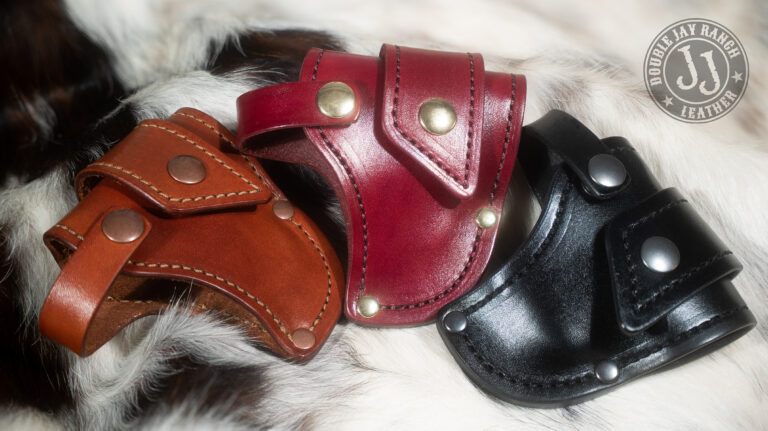 Small to medium size batch holster manufacturing is our specialty. Whether you need as few as 20 or as many as 500 holsters in a given batch, we've got you covered. Double Jay Ranch Leather gives your holsters the attention to detail one would normally only get from "one-off" custom holster makers.

We ONLY sell wholesale. We do not sell to the general public nor do we make "one-off" custom holsters. If you're an end user and you're wanting to purchase one of our holsters, click the "Learn More" link below to find one of our distributors.
Why wait? It costs nothing to find out about having your own custom line of holsters! Contact us now and see what Double Jay Ranch Leather can do for your business!