At Double Jay Ranch Leather, we rely on the quality leather, hard work, and our years of experience to provide you with the absolute best holsters money can buy. Double Jay Ranch Leather was founded in 2015 by Doug Jiles. Doug wanted a better made holster for his little North American Arms revolver. Unable to find anythin that was made of high quality leather or even decent craftsmanship, he decided to endeavor into the world of leathercraft. Since beginning the craft, Doug has produced some of the most sought-after holsters on the market today.
"Quality is not what happens when what you do matches your intentions. It is what happens when what you do matches your customers' expectations."
Supporting Law Enforcement
At Double Jay Ranch Leather, we believe in putting first responders and law enforcement first. 

Many of us have friends or relatives that either are or were active duty law enforcement officers. And, in today's political climate, we need to give them all the support we can. So, we are proud to say that, for each purchace of one of our "Thin Blue Line" series holsters we sell, 20% will be donated to the Fraternal Order of Police.

And, as always, THANK YOU FOR YOUR SERVICE!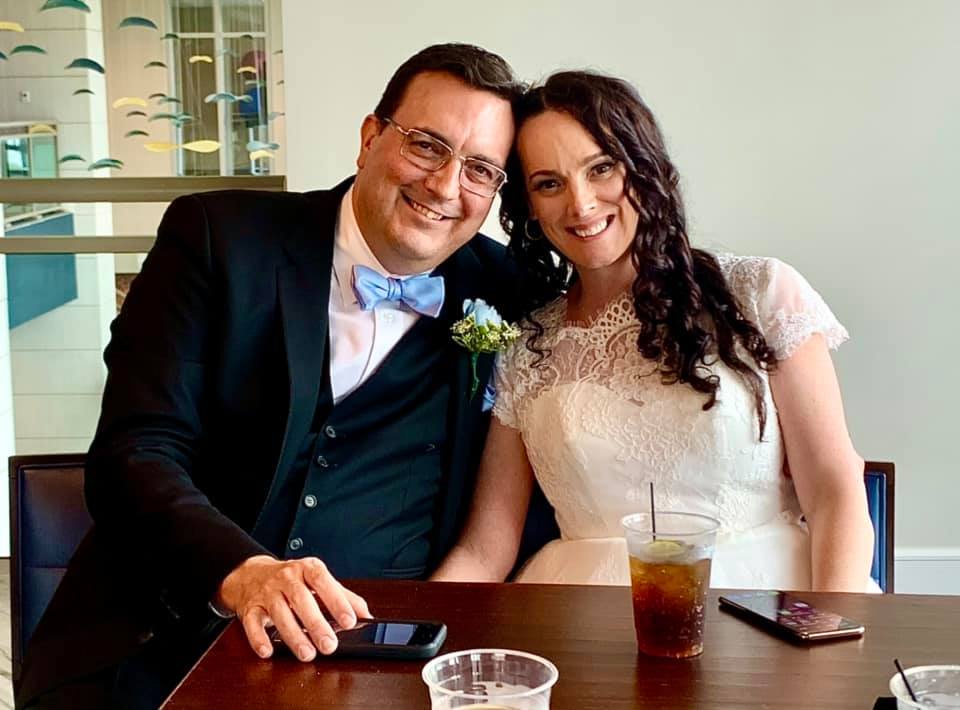 In October of 2020, we got married and decided to sail this ship together! Amy's background is in fashion design, sewing, and home-making. She is the perfect "yen" to my "yang". Her attention to detail is unparalelled.
Amy is now in charge of production and quality control. While, I design the holsters, manage inventory of supplies and, well, keep up with the website. We have very much made this a family (of two) business.
My background is in furniture and pool table repair and restoration along with electronics repair. I also own "Billiards of New Orleans". Together we make a great team!
Get to Know Us
Follow our Double Jay Ranch facebook page and get to know us! We're happy to talk with you!
Something special in mind?
Send us an email telling us what you'd like for us to make. We LOVE suggestions!
Ask us questions
We really enjoy sharing our love of leathercraft with people. If you have questions, don't hesitate to ask!
We Will Help You Every Step Of The Way
Feel free to contact us if you have any questions or suggestions!